1 The Land Transport Authority (LTA) will commence decommissioning of the first-generation fleet of North-South and East-West Lines (NSEWL) trains from June 2020.

2 Manufactured by Japanese rolling stock supplier Kawasaki Heavy Industries, these 66 trains were introduced in tandem with the phased opening of the initial NSEWL network between 1987 and 1989, and have been in service for more than three decades. The trains underwent a mid-life refurbishment in 2004 to replace worn-out components. With these first-generation trains reaching end-of-life, they will now be decommissioned.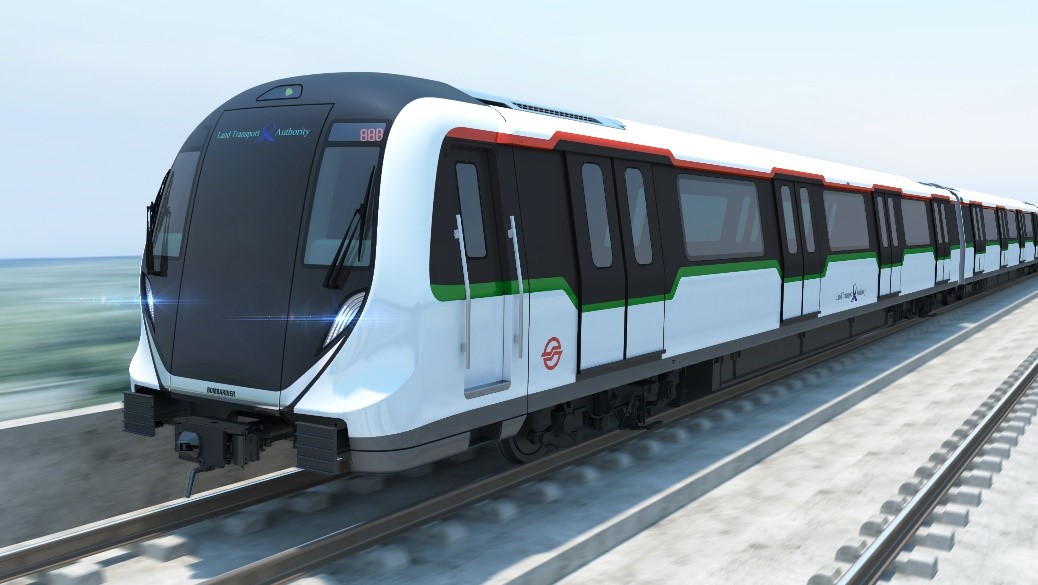 Artist's impression of new NSEWL train supplied by Bombardier

3 The first-generation trains will be replaced by a new fleet of 66 trains, which are scheduled to arrive in batches from 2021. When these trains arrive in Singapore, they will be subjected to rigorous testing and commissioning. The new trains, which are manufactured by Bombardier, will incorporate commuter-friendly features such as more open spaces for strollers and wheelchair users, train-borne gap fillers for safer boarding and alighting, as well as refreshed LCD screens displaying train travel information. The trains will also contain an integrated suite of condition-monitoring features and sensors to facilitate the detection of emerging faults. This will allow the rail operator to make more efficient use of maintenance resources to pre-emptively rectify potential faults before they affect commuter service.

Repurposing of old trains

4 To give our decommissioned trains a new lease of life, LTA is in discussion with several public and private organisations, such as schools, to retain a number of trains for educational and training purposes. Some may also be converted into recreational spaces. Parties interested in acquiring these old trains can email LTA at LTA_Train_Repurpose@lta.gov.sg for more information.

5 The rest of the trains will be handed over to Toyotron Pte Ltd, the contractor appointed by LTA for dismantling, scrapping and disposal services.