An Inclusive Public Transport System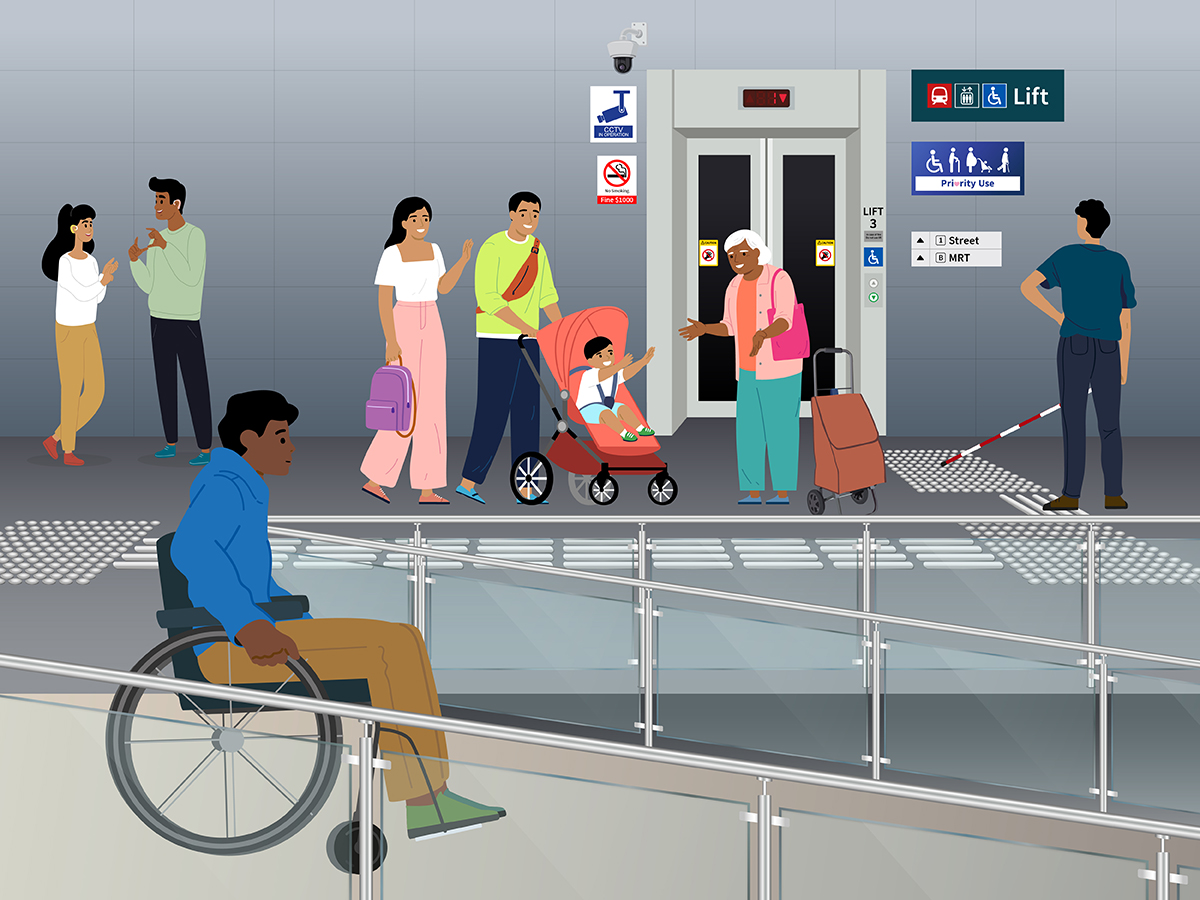 Public transport is about connecting people to places safely and efficiently. Ramps, lifts, and barrier-free features such as our tactile guiding system ensure that all commuters, including the elderly, persons with disabilities and families travelling with young children, can use public transport to get around more independently.
These features, together with a caring and gracious commuting culture, make journeys accessible and also enjoyable.