Johor Bahru – Singapore Rapid Transit System Link
A smoother entry to Johor
Crossing the Straits of Johor via a 25m-high bridge from Woodlands North Station (LRT) in Singapore to the Bukit Chagar Station in JB, the Johor Bahru – Singapore Rapid Transit System (RTS) Link will help to ease Causeway congestion, improve connectivity, foster people-to-people ties and generate shared economic and social benefits. The RTS Link will be a standalone Light Rail Transit (LRT) System with the capacity to serve up to 10,000 commuters during peak periods, for every hour and in each direction.
To facilitate a seamless travelling experience, there will be co-located Customs, Immigration and Quarantine (CIQ) facilities. Passengers travelling in either direction will clear both Singapore and Malaysia authorities at the point of departure, and need not go through immigration clearance again at the point of arrival.
Latest Updates
Singapore and Malaysia held a ceremony on 30 July 2020 to resume work on the RTS Link. Construction for RTS Link Woodlands North Station officially kickstarted on 22 January 2021 and is slated to commence passenger service by end-2026.
Locations of Stations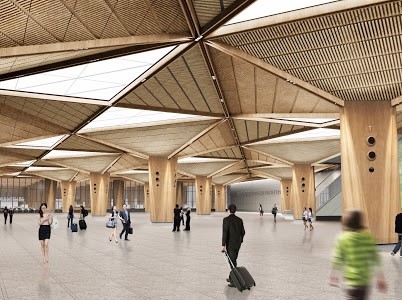 Artist's Impression of Entrance A of RTS Link Woodlands North Station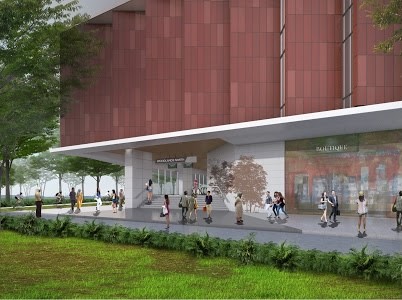 Artist's Impression of Entrance B of RTS Link Woodlands North Station
The depot for the RTS Link will be constructed in Wadi Hana, Johor Bahru, Malaysia.
Key Facts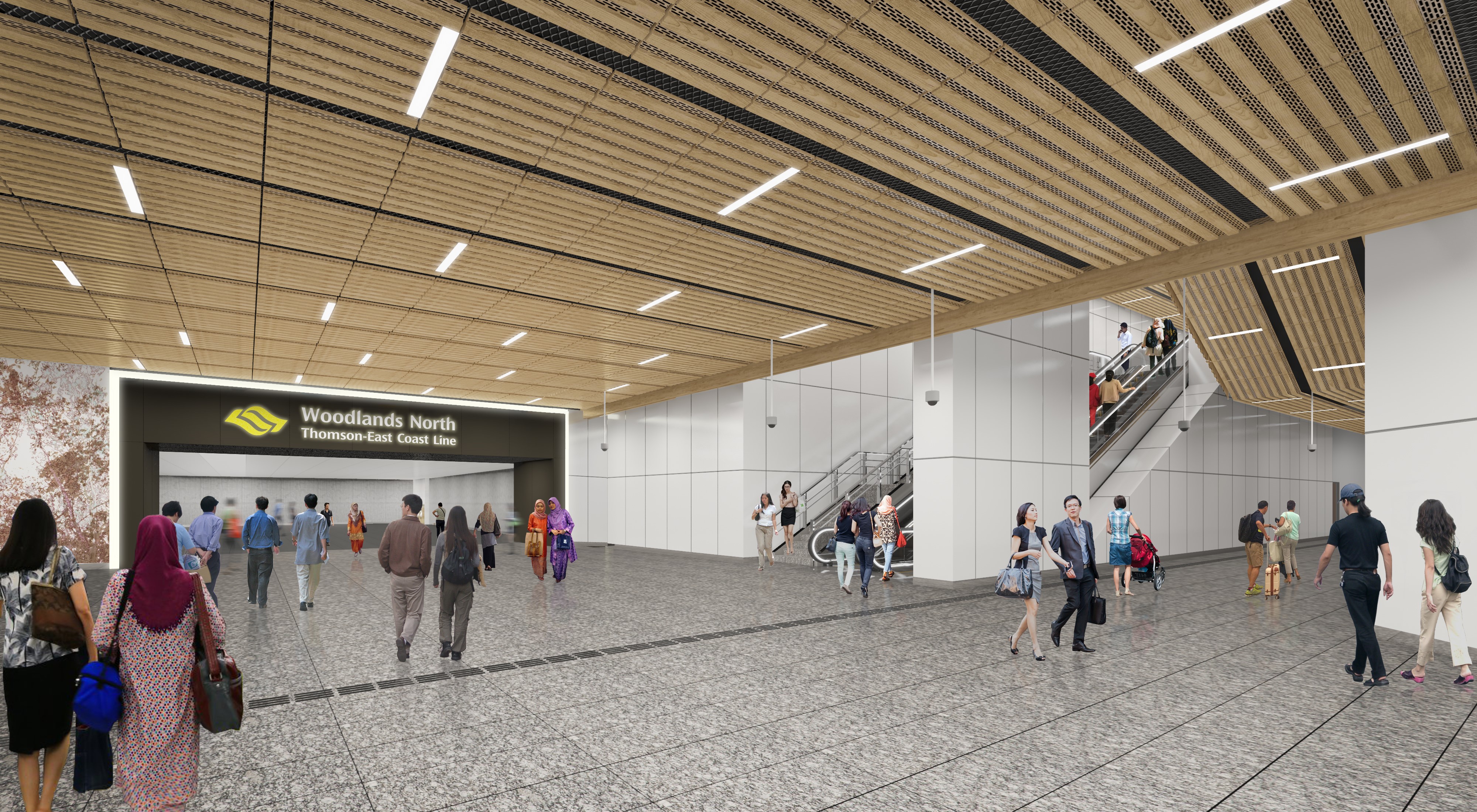 The 4km long train journey will connect passengers between Singapore terminus in Woodlands North and Johor's Bukit Chagar station.
The RTS Link Woodlands North Station will be constructed underground at a maximum depth of 28 metres. There will be three stories, with two basement levels and an underground linkway to the CIQ building. The RTS Link transits from the underground Woodlands North Station to the above-ground Bukit Chagar station via a 25m high bridge across the Straits of Johor.
RTS Operations Pte Ltd, a joint venture company formed by Malaysia's Prasarana Malaysia Bhd and Singapore's SMRT Corporation Ltd will operate the JB – Singapore RTS Link.
Engineering Marvels
The cross-border nature of the construction will involve many stakeholders and require close coordination and cooperation. Beyond this, engineers will have to contend with several construction complexities.

To prevent disruption to the navigational sea channels, careful planning will be done for the construction of the bridge over the Straits of Johor.

Being built adjacent to the TEL and Woodlands North station, the RTS Link will be done such that it causes minimal impact to the TEL station and tunnels.
As ground conditions are expected to be challenging because it is a site of granite condition, construction will involve the use of high-capacity drilling machines, extended piling works as well as rock demolition during the excavation works. Additional measures such as real-time instrumentation monitoring and rigorous survey checks will be implemented.