Bus Contracting Model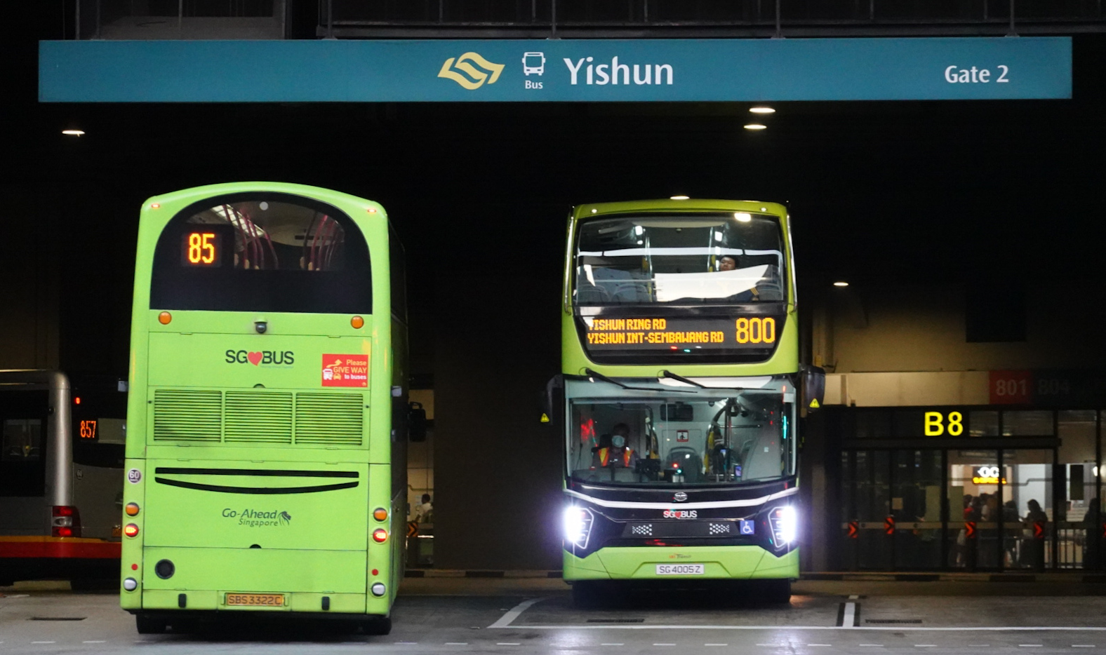 Over the decades, Singapore's public bus system has evolved to become more reliable, connected and integrated with the larger land transport landscape. LTA's Bus Contracting Model (BCM) is part of these efforts to improve bus services.

Adopted on 1 September 2016, the BCM brings all public buses and related infrastructure such as integrated transport hubs, under the ownership of the government.

The BCM sees LTA planning bus services centrally, while public transport operators bid for the right to run services along the bus routes.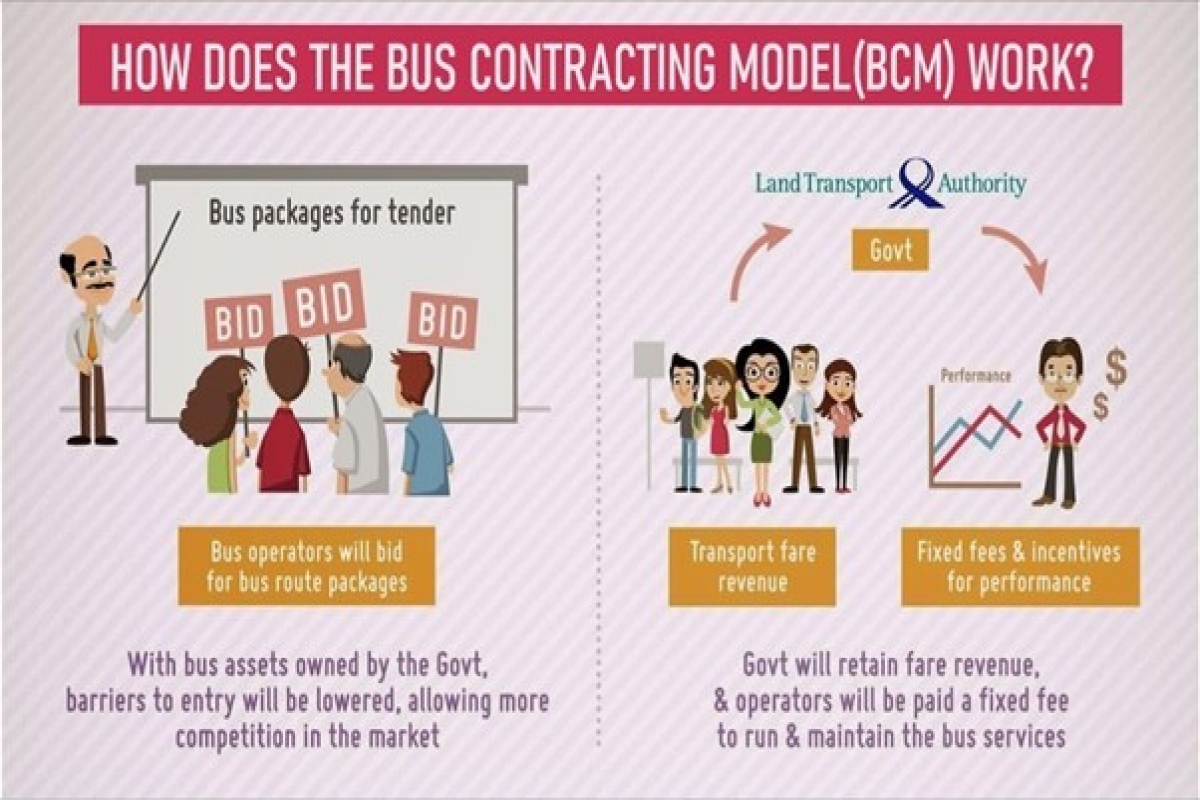 Bus operators are paid fees to run bus routes at service standards set by LTA. The tendering process drives competition in the bus industry and encourages operators to become more responsive to changes in ridership and commuter needs. This in turn will raise the reliability of bus services and improve waiting times for commuters. The model also spurs operators to step up recruitment, staff training, upgrading and professionalising the bus workforce.
New bus operators Tower Transit Singapore and Go-Ahead Singapore, were brought in to the industry with the transition to the BCM.

Bus Operators and Packages
There are currently four bus operators, operating 14 bus packages, in Singapore:
Public Bus Operators are required to comply with the following Quality of Service Standards to ensure reliability and safety.
To ensure reliability, we look at the scheduled mileage operated on each bus service where the actual in-service mileage operated, as a percentage of the in-service mileage scheduled by the Licensee, shall not be less than 96% monthly. For safety, it is measured by the accident rate on all bus services where the number of accidents per 100,000 bus-km shall be less than 0.75 per month.