Rules & Public Education
Walking, cycling and scooting around the city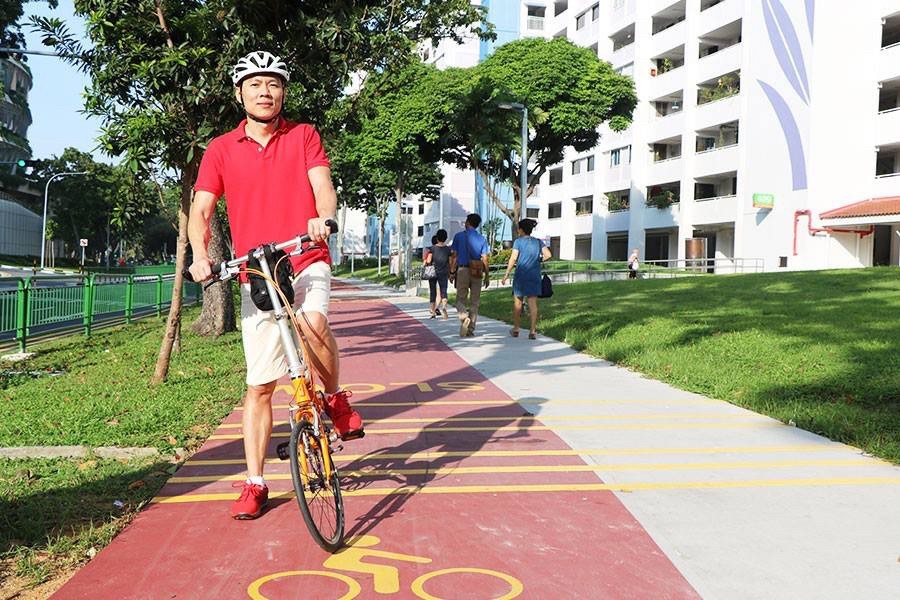 There's more to building a clean and green city than tree-lined streets and parks. Networks and facilities that encourage people to cycle and use Personal Mobility Devices (PMDs) all play a part by providing an alternative transport option. LTA supports this with projects to expand cycling networks and links, and improve infrastructure such as bicycle parking, crossings and ramps.

For better first-and-last-mile connections, you can bring foldable bicycles and PMDs on board trains and buses (PDF, 907kb). However, to ensure safe and responsible travels, do take note of the rules for cyclists and PMD users as well as the guidelines for safe and considerate journey.

Move Happy, an LTA initiative, share stories and tips for walking, cycling and scooting for you and those around you.