Land Transport Master Plan 2040
Bringing Singapore Together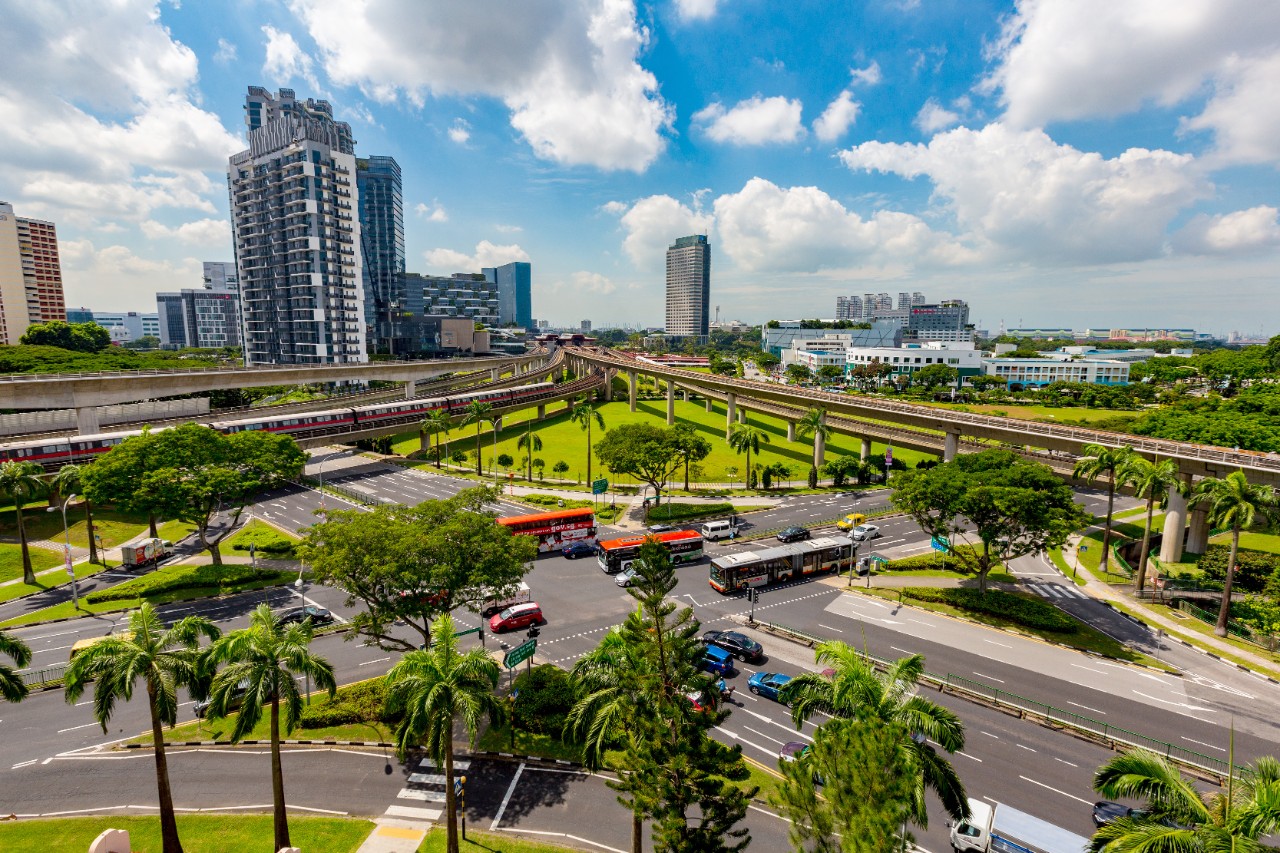 LTMP 2040 charts out the long-term vision, policies and targets that shape our land transport system to 2040, and possibly beyond. Together, we can look forward to:
A transport network that is convenient, well-connected and fast;
A transport ecosystem characterised by gracious behaviour and inclusive infrastructure; and
A transport environment that supports healthy lives and enables safer journeys.
LTMP 2040 is a shared journey and experience. During the course of developing LTMP2040, over 7,400 Singaporeans shared their views and aspirations for our land transport system. The LTMP Advisory Panel considered your valuable inputs in making their recommendations to refresh our vision, policies and targets.
As we implement LTMP 2040, there will be challenges to overcome. We will keep open multiple channels for you to reach out to us, to provide feedback or share ideas. We encourage community and industry stakeholders to partner us to deliver fresh and innovative solutions.
We thank you for your strong support and look forward to partnering you on this journey towards 2040!
What you can expect by 2040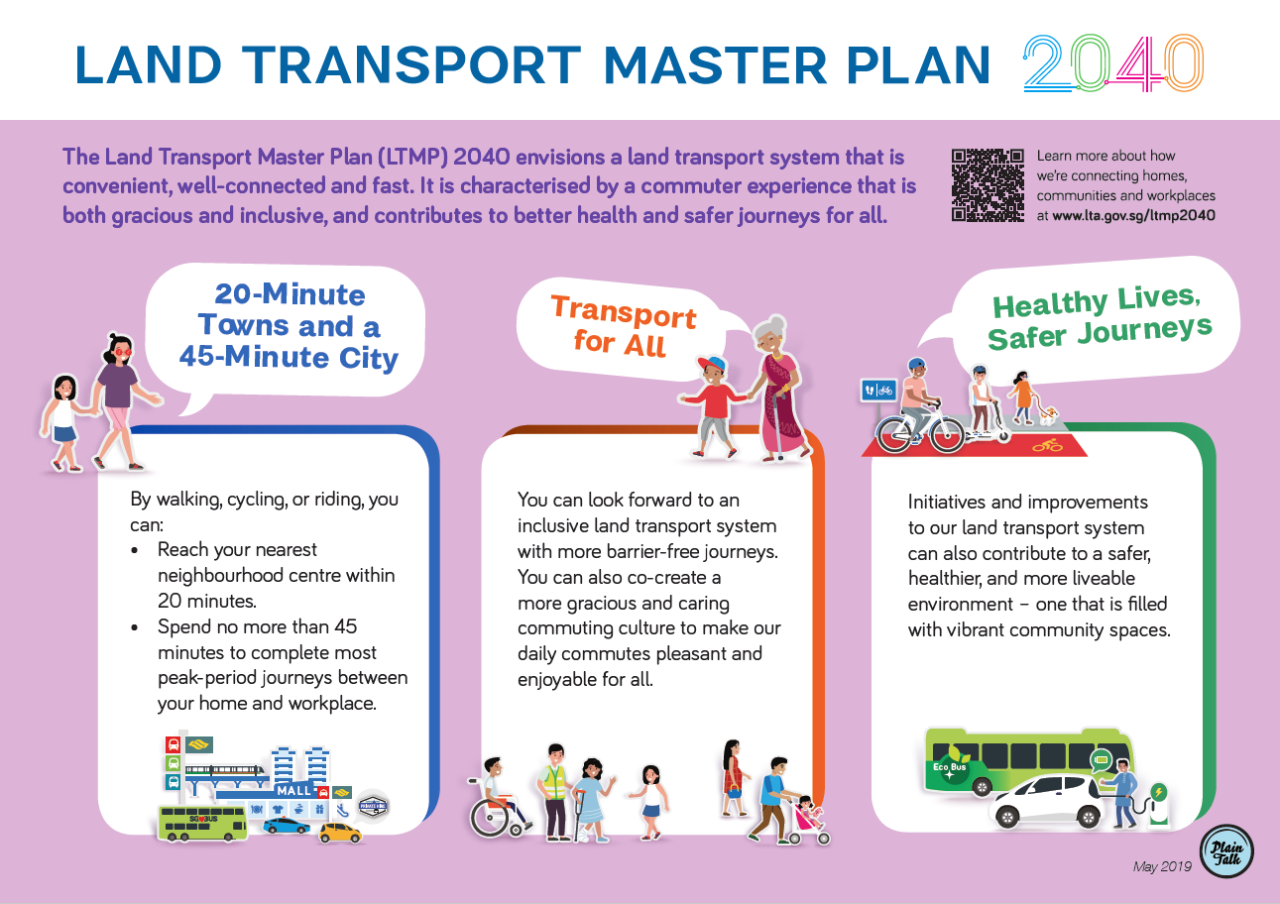 Find out more about LTMP 2040!
Click on the links to download the full LTMP 2040 report or the brochures. You can also watch the LTMP video below.
Brochure
The LTMP Advisory Panel's recommendations report can be found here. The Government has accepted these recommendations and will release a fuller set of measures in due course.